I received an invitation to attend Wiseacre Brewery's 4th annual Taste the Rarity beer festival this past Saturday.  So what did I do? Why, I had a sun & fun filled day with friends & over 30 brewers from across the nation, of course! 🙂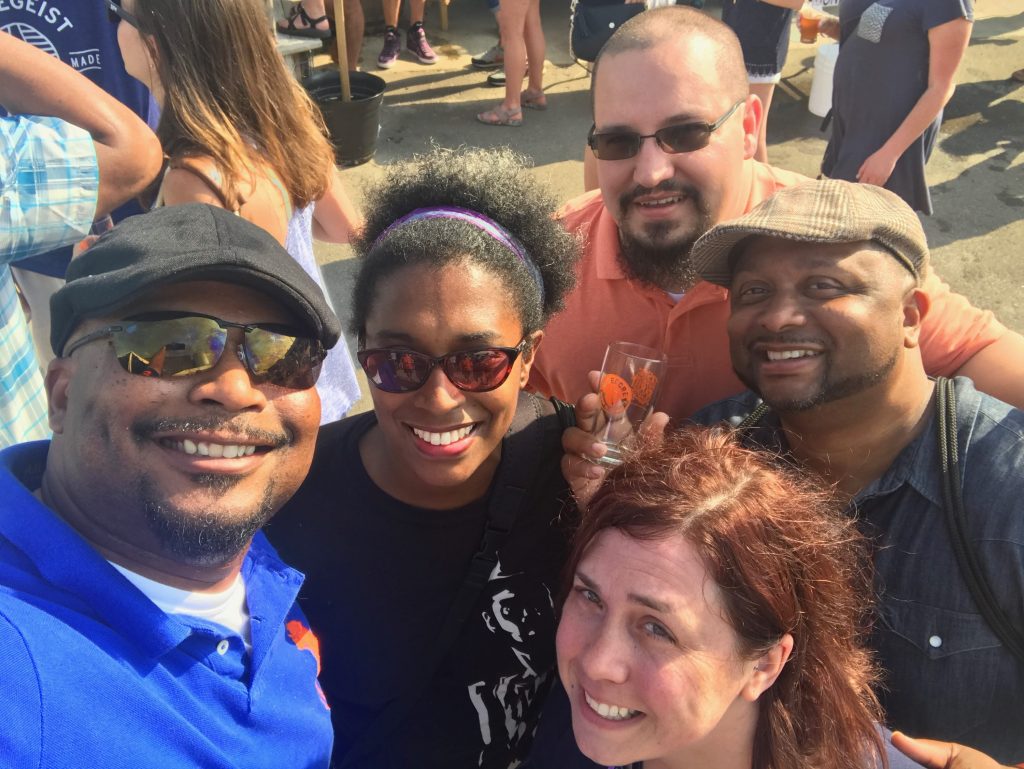 Taste the Rarity
For the last 4 years, Wiseacre Brewery has put on this fest to not only expose us Memphians to new & delicious craft beers, but to unveil their special edition beer of the season. This year, we received the UNICORNUCOPIA 2017! (more on that later. 🙂 )  We were also treated to the beats of the Memphis Grizz Line (the official drum line of the Memphis Grizzlies) & the sounds of the Mighty Souls Brass Band and Los Cantodores Mariachi Band. The MJ Urban Ballet (formally know as U-Dig) was also in the house and put on a Jooking display- Jooking is a dance style that originated in Memphis and has been featured widely in everything from Super Bowl performances to commercials.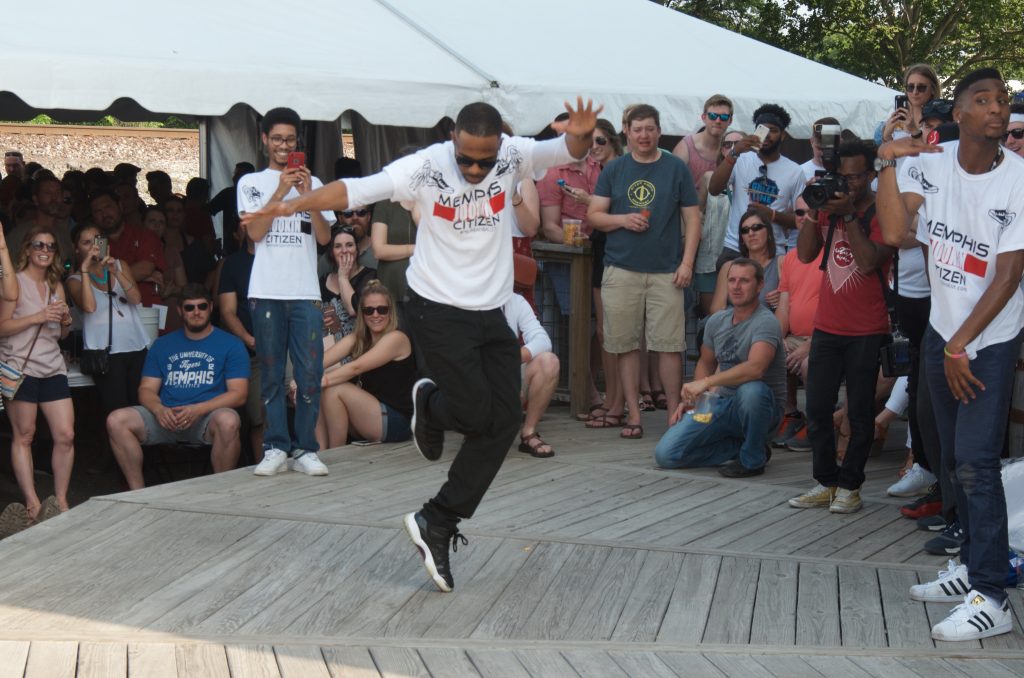 My Top 3 Craft Brews
I tasted a lot of beer Saturday, but a few stood out as my personal favs. Here are my top 3 beers from 2017 Taste the Rarity, in no particular order: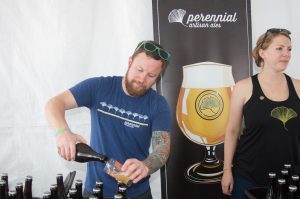 Funky Wit (Witbier)/ Perennial Artisan Ales – ABV 5%
Per the brewer, Funky Wit is:
"Belgian-style Witbier fermented with Saccharomyces, Lactobacillus, Brettanomyces, Pediococcus and spiced with orange peel, black pepper, and coriander; aged one year in neutral French oak foeder"
Per me: it's DELICIOUS! I love wheat beers, both filtered and unfiltered.  The first sip of Funky Wit was wake up call for my mouth. I was already excited about the beer fest, but after tasting this, which also happened to be the 1st beer I sampled, I perked up and was ready to hit it. For those who like smooth, but flavorful wheat beers, I highly recommend this. The pop of citrus is perfect in this brew.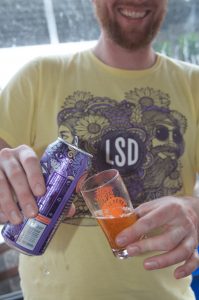 LSD-(honey mead)/ Indeed Brewing Company– ABV 7.2%
Per the brewer, LSD (which stands for Lavender, Sunflower honey, & Dates) is:
"A kaleidoscopic spiral of Lavender, Sunflower honey, and Dates, LSD sets the stage for a mind-bending beer experience as electrifying floral aromas dance atop rich notes of fruit and honey."
Per me: LSD is the BEST.  Like, possibly ever! Okay, so I went into this beer tasting completely blind. I'd never heard of Indeed Brewing Co. and based on the name, I expected LSD to be a very strong IPA. Imagine my surprise when I brought the glass to my nose and got a whiff of sweet lavender. Then I took a taste, and the floral tones of lavender mingled with the golden sweetness of the honey.  But this brew isn't all floral sweetness, there is a hint of spices (I'm thinking a little cinnamon) that grounds it perfectly.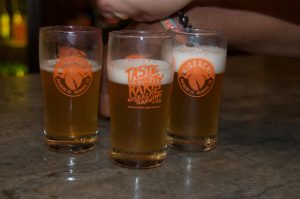 Unicornicopia 2017 (Belgian single)/Wiseacre Brewing- ABV 5.3%
Per the brewer, Unicornicopia 2017 is:
"A Belgian single malt made with Oro Blanco organic grapefruit, aged in tequila barrels. "
Per me: I found this brew absolutely delightful! It is very light and fruit forward. For this to be a grapefuit brew, there is hardly any lingering bitterness at all, at least none that distracted from its refreshing-ness. Wiseacre compares it to the soda Squirt. I say, if you're in Memphis, you need to swing by the Wiseace tap room and get you a glass.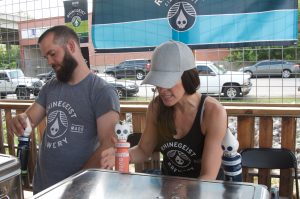 Honorable Mention- Bubbles (cider)/ Rhinegeist Brewery– ABV 6.2%
Per the brewer, Bubbles is:
"A cider made with peach and cranberry juice, for additional pink hue, tartness and juicy fruitiness."
Per me: If you love ciders or don't consider yourself to be a beer fan, this one is for you! Bubbles is the perfect blend of lush fruit flavor with a crisp hint of tartness. And it's bubbly. You can't go wrong with a delicious, fruity cider full of bubbles. Trust me, you can't.
Here are a few pics from the event. Just a few because I was busy sampling the delicious beer and all. 😉